Monthly Archives:
October 2015
One of the design bloggers I follow is Chris Spooner at his site SpoonGraphics.  I have learned so much through his tutorials and I love his freebies.  Today he posted a pack of design elements through Design Cuts that I may or may not have run to the computer to purchase.
I am loving the handmade style that is prevalent in the graphic design arena right now, but I do not have the time to create these elements myself.  That is why I am super thankful that other artists do that part of the work for me, letting me devote more time to the design work that I adore.
Normally, I would like to make a few example items to show off what these sets can do, but I don't want to wait to post this long enough to do that.  If you are looking for some resources and ideas for your design/web/scrapbooking, I highly recommend checking these out.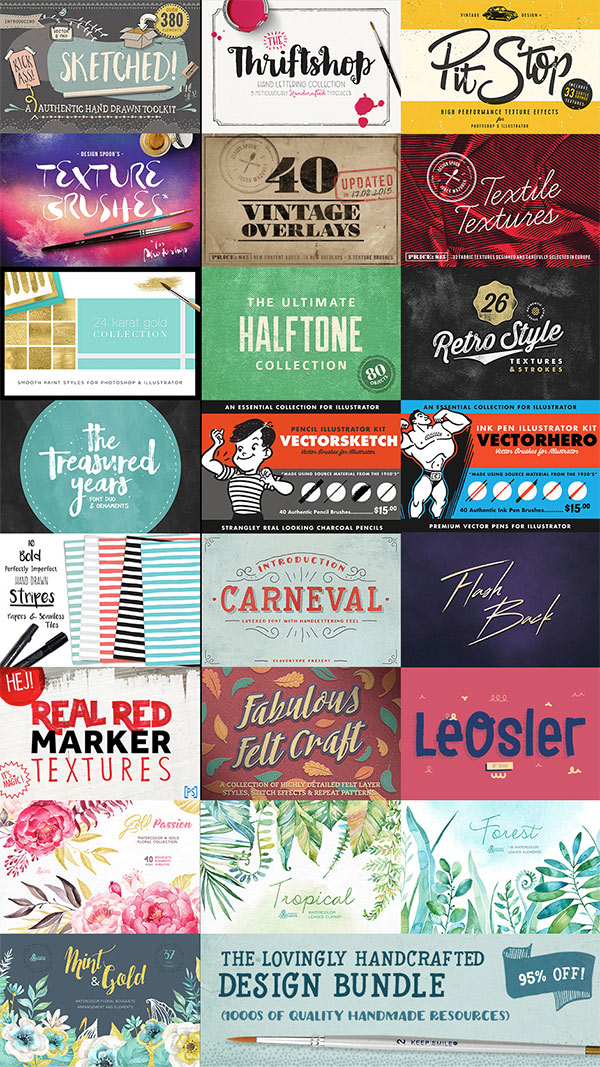 *I was not compensated in any way for this post.  I am just sharing something that I think is really awesome with the interwebs*
As an early anniversary present I got we got a new camera and I am so very excited about it! I chose the Canon 7D as a good balance between the features I wanted/needed and the features that I have no idea how to use. I have heard the 7D called a pro-sumer camera and I think that describes it pretty dang well.
I also got a 50mm/f1.4 lense to go with it, because of course I need a new lense for taking pics of the kids. Duh!

Now that I have been playing around with it for a few weeks, I am starting to get the hang of what it can do. We have a rock wall in the backyard that makes the perfect background for pictures… if I can get the kids to stand still in front of it. They usually don't, so outtakes are the name of the game here.

I am very happy with how the camera is doing in low light sittuations as well (aka, any picture I take inside the house). It is almost fast enough for the shots I want on Auto, but not quite. Luckily, the kids are willing to run around and help me practice.

I am just so excited to take our family pictures this fall! Now I just have to figure out how to get myself into the picture as well.