One of the design bloggers I follow is Chris Spooner at his site SpoonGraphics.  I have learned so much through his tutorials and I love his freebies.  Today he posted a pack of design elements through Design Cuts that I may or may not have run to the computer to purchase.
I am loving the handmade style that is prevalent in the graphic design arena right now, but I do not have the time to create these elements myself.  That is why I am super thankful that other artists do that part of the work for me, letting me devote more time to the design work that I adore.
Normally, I would like to make a few example items to show off what these sets can do, but I don't want to wait to post this long enough to do that.  If you are looking for some resources and ideas for your design/web/scrapbooking, I highly recommend checking these out.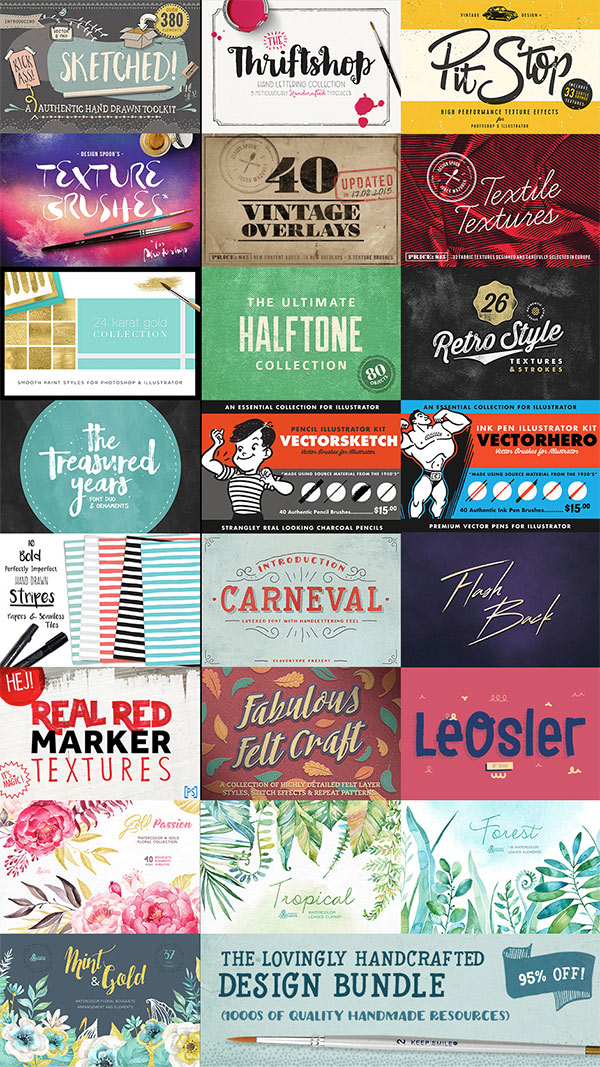 *I was not compensated in any way for this post.  I am just sharing something that I think is really awesome with the interwebs*